Gingham Bride and Her Patchwork Family
(eBook)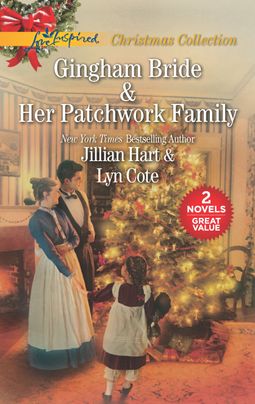 Gingham Bride and Her Patchwork Family
About this Book
'Tis the season for togetherness—and love

Gingham Bride by Jillian Hart

Fiona O'Rourke doesn't believe in love—and certainly not in an arranged marriage. Ian McPherson came to Montana to salvage his family's dwindling fortune, not to take a wife. But he's instantly drawn to Fiona. He wants to protect her—even if that means pretending that they're engaged.

Her Patchwork Family by Lyn Cote

Christmas is for families, and Felicity Gabriel intends to build a family right away! When she inherits a mansion, she decides to turn it into a home for orphans. Broken by war, judge Tyrone Hawkins is devastated when his little girl runs from him to Felicity. But Felicity's courage, despite the town's scorn for her orphanage, and her caring way with his daughter might restore his lost faith.