The Wrangler's Wedding Pact
(eBook)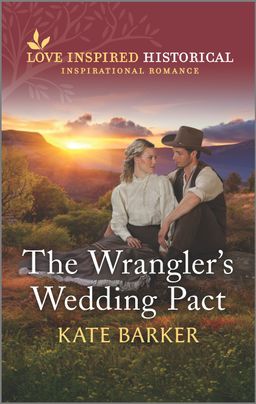 The Wrangler's Wedding Pact
About this Book
He needs a wife—temporarily.

But will love find them on their journey?

For Charlotte Carpenter, a job out West as a child's caretaker represents freedom and independence. But when she arrives, circumstances dictate that she must marry the child's father for propriety's sake. Charlotte has always seen marriage as a trap, an opinion that's shared by her groom, Paul Harrison. He assures her their match is temporary—to sell his herd of horses, with an annulment at the journey's end. But as they travel on the trail together, will their temporary marriage turn into lasting love?